2 min read
Systemex Automation diversifies its offer dedicated to the Quebec agri-food industry with boulangerie St Donat
Systemex Automation Jul 20, 2022 12:00:00 AM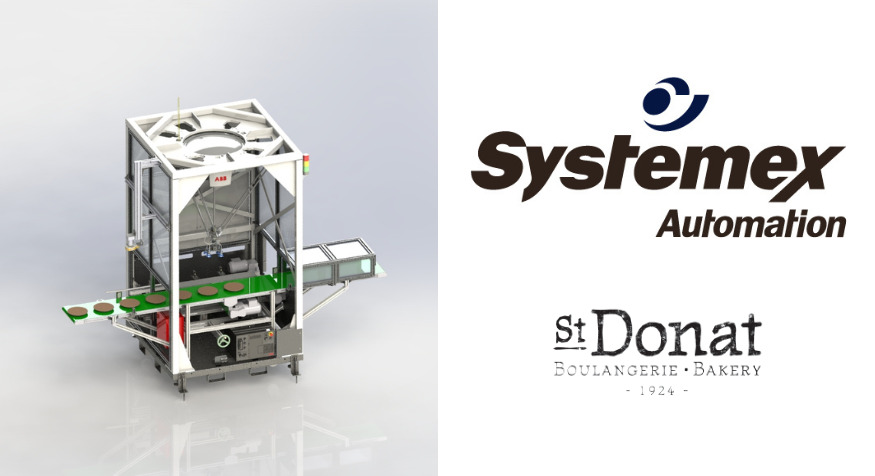 PRESS RELEASE
Laval, June 20, 2022 - Serge Tousignant, President of Systemex Automation, is pleased to announce the expansion of its agri-food sector through an automation and robotization mandate with Boulangerie St-Donat. This collaboration with anemblem of the bakery sector in Quebec allows Systemex Automation to develop its offer in a key market in Quebec andto highlight its unique expertise in automation and robotization for the entire agri-food sector.

Systemex Automation was given two separate mandates by the St-Donat Bakery. The first consists of automating theinspection and rejection of baked pies by using artificial vision and the second consists of robotizing the unloading of thebaked pie trays and the loading of the pies on the line to the cartoning machine. This project will involve a set of keyskills from Systemex, such as the use of custom mechanics, the integration of an multi axes robot and two spider-typerobots, combined with artificial vision.

A team dedicated to the agri-food sector

In order to respond optimally to the crying needs of the agrifood sector in terms of advanced technologies, SystemexAutomation has set up a specialized team led by Mathieu Loranger, Eng. Director of AGV/AMR and responsible for agri-food development. He is convinced that by responding to the order from the Boulangerie St-Donat, the company isshowing that it offers automation solutions adapted to the needs of the agri-food industry: "We have had the opportunityto work on several agri-food mandates to date, which have allowed us to confront the specific challenges of the industry.Today, we have a range of modular, standardized or custom-made machines as well as patented innovations, to best meetthe needs of the sector," develops Mathieu Loranger.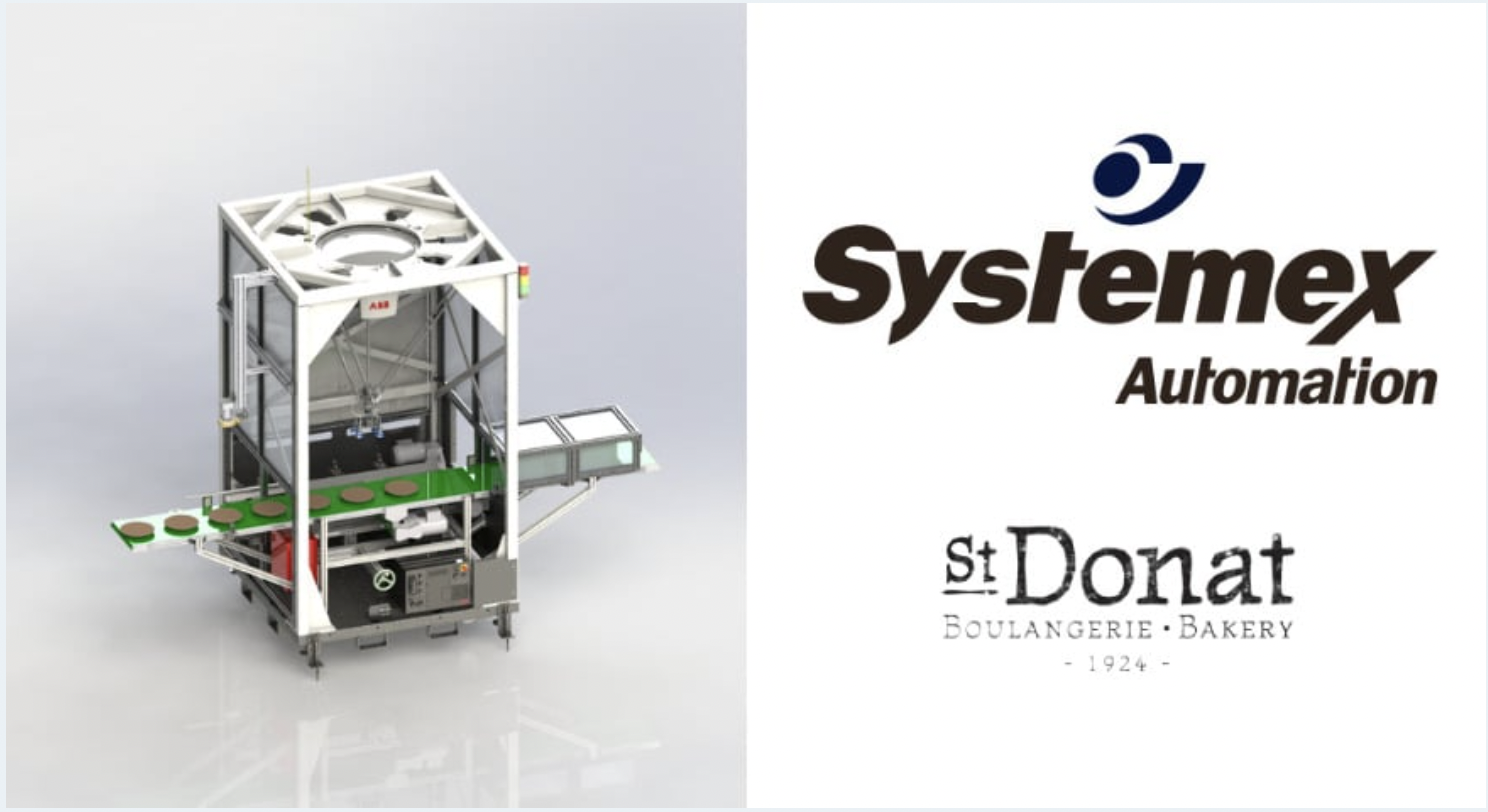 Doing better and gaining in efficiency
In an industry where the labor shortage is particularly acute and where production and export needs are constantly increasing, automation is an obvious way to increase production capacity: "Robotization allows us to gain in efficiency by automating some of the repetitive, tedious tasks or those that could present a health and safety risk. We can thus offer our employees stimulating conditions while preserving the key characteristics that have made our reputation, namely the quality and safety of our products and their artisanal touch," explains Marie-Ève St- Amour, President and General Manager of Boulangerie St-Donat.

About Systemex Automation:

For over 25 years, Systemex Automation has specialized in engineering, consulting, manufacturing and integration ofautomated production systems. Taking its customers' problems and issues to heart, Systemex delivers innovativetechnological solutions in the manufacturing and industrial process fields by relying on a team of qualified experts inmechanics, electricity, automation, robotics, instrumentation, mechatronics and information systems. With the goal ofbecoming a key player in the transformation of the agri-food industry, the company is now extending its services to thismajor sector of the Quebec economy.

About Boulangerie St Donat :

Boulangerie St-Donat has been designing, manufacturing and marketing authentic family tradition pastries for 90 years.The bakery is a national supplier for large food chains in the direct delivery niche, and an important supplier for seasonalproducts (sugar time, apple season, berries, etc.).

Systemex Automation
Mathieu Loranger, Eng., M. Eng
Director, AGV/AMR Solutions
mloranger@systemex.ca
Phone: +1 514 789 4499 (x2936)